Prospects Baseball
13U and 15U Prospects Showcase
---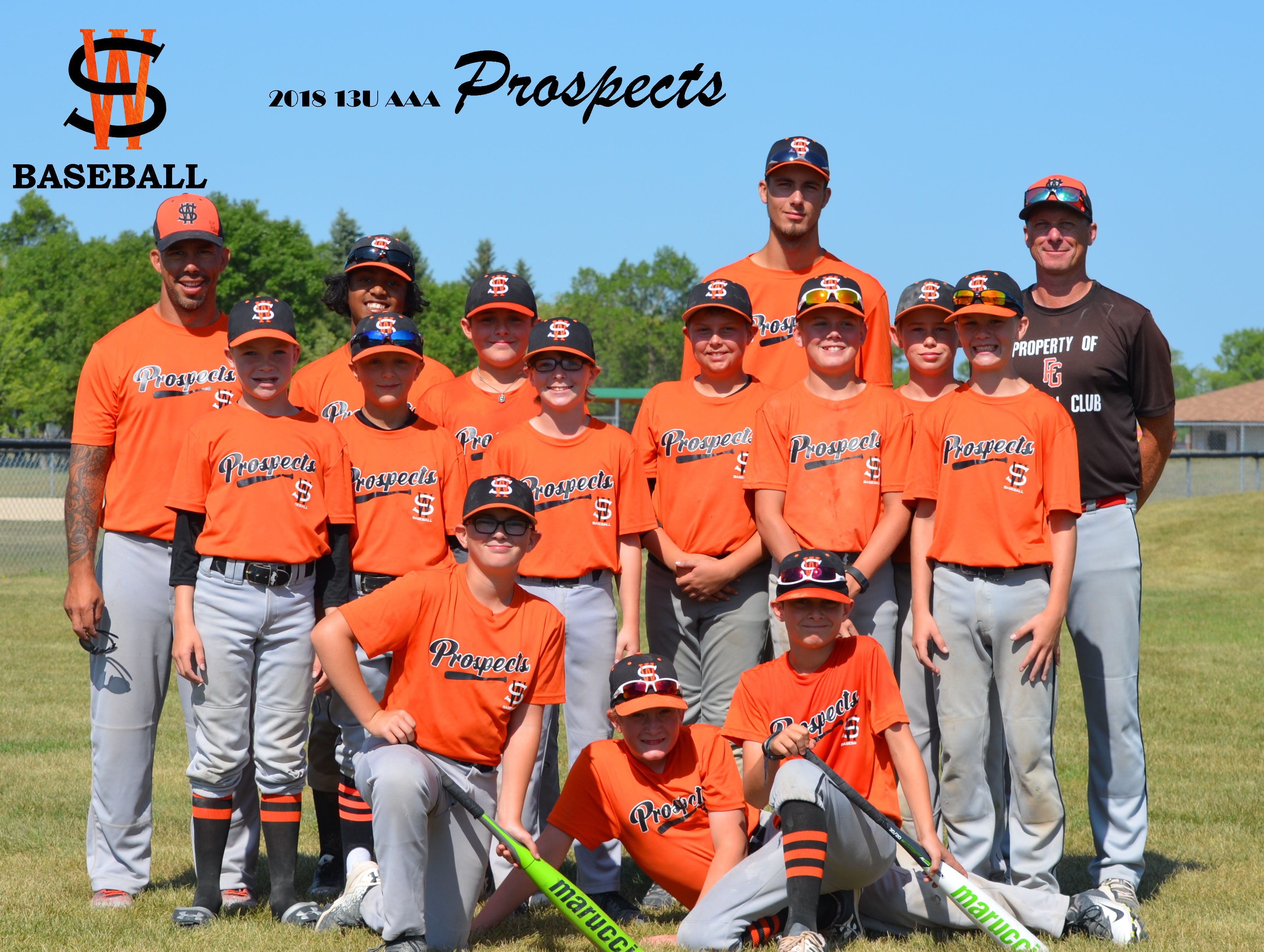 The purpose of the showcase is to give players and coaches who are not on the league AAA team an opportunity to develop and participate in a high level of baseball and further develop their skills and interest in the game. The showcase is focused on non-AAA players that have a passion for the game and want to
reach the next level. While many of the players on the teams may be first-year (13U or 15U) players, some second-year players that do not make the league AAA team could make this team. Also, second year players in the category below could also make the team.
The date of the events will be July 20-22 and the locations are yet to be determined.
All leagues are strongly encouraged to enter a team to facilitate the development of their future players. Also, leagues working together to combine teams is encouraged. In order to maintain the developmental focus of the event there will not be medals or awards handed out based on order of finish and the winning team will not advance to interprovincial competition.
Teams may be seeded after the preliminary round(s) to maintain a competitive balance. Regions can enter a regional team, multiple regional teams, or can team up with another region if players are needed to make a team. Each team will have a minimum of 4 games on the weekend, and the entry fee is $350. Deadline to register
a team or teams is June 1.
Winnipeg South will be entering 3 teams in this Showcase: 13U minor age (b. 2008), 13U major age (b. 2007), and 15U (b. 2006).
Registration fee for this Prospects Program is $115, which covers the cost of participants' hats, jerseys, practice field rentals, field rentals for exhibition games with umpires, tournament registration, and coach mileage/per diems. Fee payment will be requested as teams are formed and payment will be required prior to the Prospects Showcase Tournament on July 26-28 (venue to be determined).
For more information on Winnipeg South Prospects teams, please contact Lori Vassart at
aaa@winnipegsouth.net