AAA Tryouts
---

2021 Tryouts
Registration for AAA Tryouts for the 2021 season are now live! If you are interested in trying out for 13U, 15U, 18U Winnipeg South AAA Wolves, please complete the registration form below. Please note that we will be following the guidelines set forward by Baseball Manitoba as described in their 2021 Return to Play Document available at https://www.baseballmanitoba.ca/administration/registration/return-play. Because of the latest regulations provided by Baseball Manitoba, we cannot allow spectators at our tryouts. Currently 25 spectators are allowed, and we have more than 25 players trying out at each age-group, so even one parent per player wouldn't be within the current regulations.
2021 Tryouts Registration Information
Welcome to a new season of AAA Tryouts! If you require additional information not provided here, please email Tracy at vphp@winnipegsouth.net or Lori at aaa@winnipegsouth.net
Tryout fees for 2021 are $50 per player.
13U
Location: Charleswood Place Diamond 3
Thursday April 22 -- 5:00pm-6:30pm
Saturday April 24 -- 12:00pm-1:30pm
Sunday April 25 -- 11:00am-12:30pm
15U
Locations: Charleswood Place Diamond 3
Thursday April 22 -- 6:30pm-8:00pm (please check-in at Diamond 2 for warm up)
Saturday April 24 -- 2:00pm-3:30pm
Sunday April 25 -- 1:30pm-3:00pm
18U
Location: Charleswood Place Diamond 1
Thursday April 22 -- 6:30pm-8:00pm
Saturday April 24 -- 2:00pm-3:30pm
Sunday April 25 -- 1:00pm-3:00pm (intersquad game)
All age groups will get 3 tryouts for the fee of $50 and all players must attend the 3 tryouts. We highly recommend players tryout according to the schedule provided for each age-group. If you have scheduling conflicts, please email Tracy at vphp@winnipegsouth.net as soon as possible.
If a coach needs more information, a 4th tryout may be necessary.
Payment is by etransfer to aaa@winnipegsouth.net.
Registration is not considered complete until payment has been received.
Evaluations will be scored by the Team Genius app.
All players must:
bring proof of registration from their home community club (digitally is acceptable and recommended).

bring their own equipment (please let us know if you require additional equipment)

dress appropriately for hitting, throwing and running, keeping in mind potentially cool weather conditions

bring water

arrive only 15 minutes prior to tryout time for check in and warm up time.
All participants will be emailed the week prior to tryouts with further information and to confirm registration of tryouts.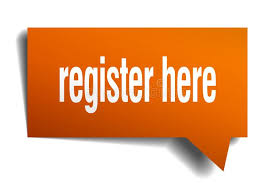 Tryouts and Team Formation Policy (2021 Edition)
All Winnipeg South players are eligible to register for AAA Tryouts using the online registration system on the WSMBA website. Each 13U, 15U and 18U age group will be evaluated using independent evaluators, in their respective sessions. Parent Coaches (where applicable) will not participate in evaluations for the team they may coach.
All players are evaluated fairly over a minimum of three tryout sessions. In some cases, first cuts may be made after three tryouts, in an effort to better evaluate the remaining players. If a fourth tryout is needed, an additional fee may be required.
At the end of the determined number of tryouts, players scores are calculated. The ranking of players will be completed by independent evaluators selected by the VP of High Performance who have strong baseball credentials and have a good reputation in the baseball community. The top 10 players, once confirmed by the VP High Performance, are automatically chosen for the team, with the remaining roster spots determined by Coach's pick. The coach has the ability to select from 3 players above and 3 players below the final roster number. For example, if our 13U team is rostering 12 players, the top 10 evaluated players make the team, with the Coach selecting two additional players from the next 5 ranked players, namely those evaluated at spots 11-15; similarly, our 18U Coach rostering 15 players could choose his last 5 roster spots from the players ranked 11th to 18th. Typically, 13U and 15U teams roster 12 to 13 players, with 18U rostering 14-16. The number of players rostered is determined by each Coach, with approval by the VP High Performance.
Once evaluations are complete and the team is determined, all participants will be notified by email within approximately 48 hours. Scores and rankings will not be provided to anyone following the tryouts.
Players who played for Wolves in the previous year and are returning to the same age-division, who cannot physically attend tryouts for a reason deemed legitimate by the AAA Committee, can submit a request to the VP High Performance and/or Coach to have a roster spot saved for them on the upcoming team. The Coach, along with the VP High Performance, will decide if a roster spot will be saved for that player. If the roster spot is saved, it will be considered a Coach's pick, as described above.
Coach Selection Policy (2019 Edition)
The goal in our Winnipeg South AAA program is to secure non-parent Head Coaches who have exceptional baseball knowledge, a good reputation in the baseball community, and are committed to Winnipeg South's values. We take pride in our Coaches and provide support to them throughout the season to ensure our values and policies are being met.
The VP of High Performance presents the WSMBA Board with Head Coach selections in January or February. Those coaches must be approved by the Board. Once approved, the Head Coaches typically select their own Assistant Coaches, however WSMBA has the authority to oversee this selection to ensure adequate Coaches are selected that will ensure our values and policies are upheld. Where a Parent Coach is chosen for the team, WS may place a qualified Assistant Coach on the team where available.
When Non-Parent Head Coaches cannot be secured, WS will approach a potential Parent Coach with the same goals in mind as a Non-Parent Head Coach. The Parent Coach's name will be kept confidential until after tryouts. The Parent Coach is approved using this criteria:
If their son/daughter has secured a place in the top 10 players in tryout evaluations (and accepted by the VP of High Performance) the Parent Coach may be involved in the selection of the final positions on the team (see Team Formation Policy).
In cases where the potential Parent Coach's player does not rank in the top 10, but within the final roster number range, the VP of Player Development will make the decision on the final team formation.
In extreme circumstances, if the Parent Coach's player ranks outside the ranking of the final roster number, the Parent Coach player may be added to the team at the discretion of the VP of High Performance and the VP of Player Development. While this is not ideal, this ensures that a qualified coach is available when another acceptable coach is not available.
All coaches are fully certified, as directed by Baseball Canada NCCP, and RIS (Respect in Sport) and this process is monitored by WSMBA.