Local Umpire Makes us Proud!
---
---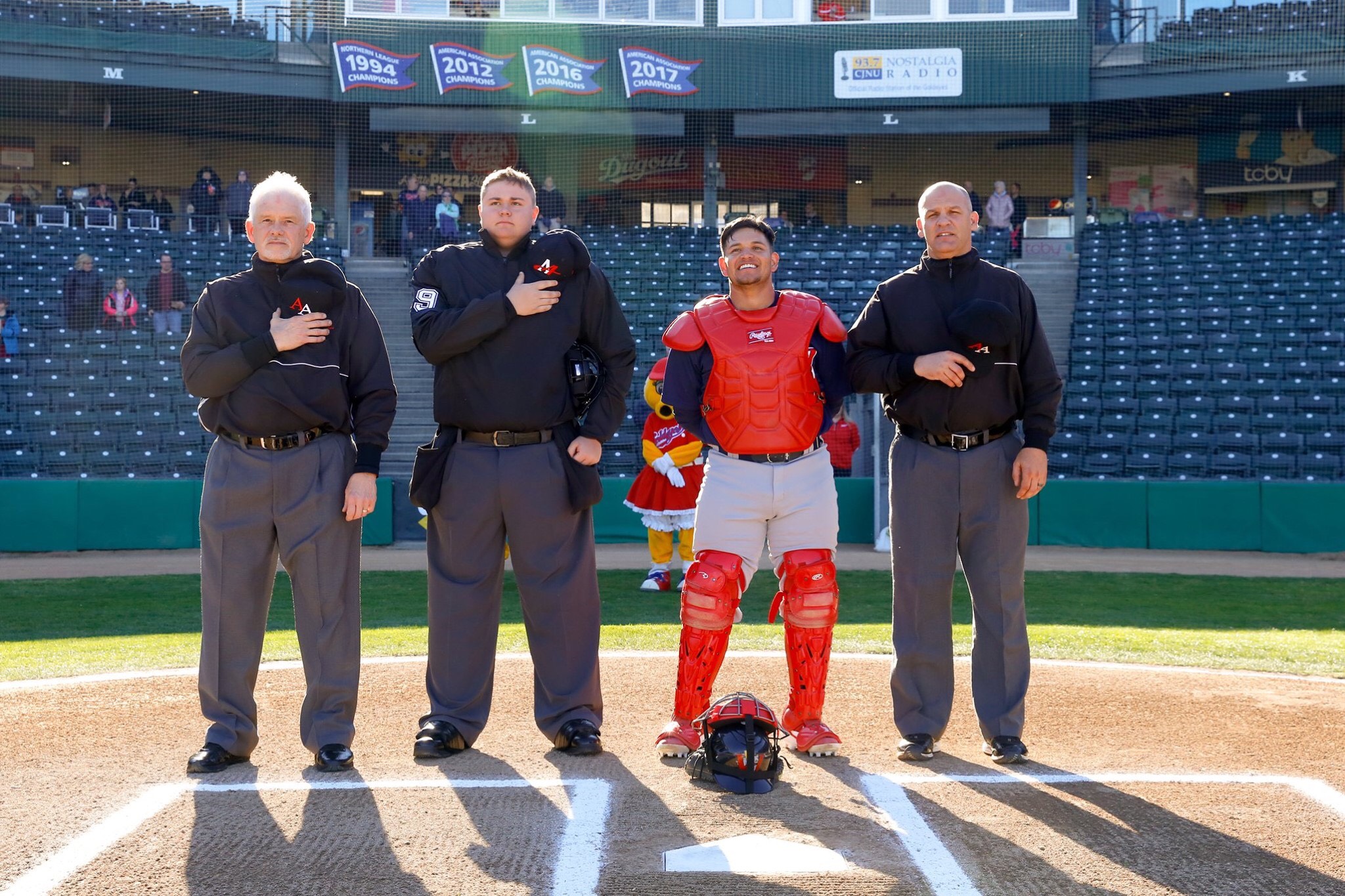 ---
There are not many kids that want to become a professional umpire, but for those of you who do, here is proof you can do whatever you set your mind to!
Tyler Murphy started out officiating in Charleswood and showed early that he had what it took to go as far as he wanted. Tyler would take every game that was available and would get better and better with each game. He was the youngest umpire sent to 11U AA Provincials and he grew from there!
Tyler's focus over the past few years has been honing his skills at AAA and Senior Ball. Tyler went down to the states this summer to take a professional clinic. He did so well that he was selected to officiate in the Western Canada Baseball League this summer! Tyler is pictured in the photo above, he actually officiated the first two Goldeyes Games in May 2019. Even doing the Plate on the second game!
Special thanks to Kevin Kozielec, former Umpire in Chief for WSMBA, for sharing Tyler's story with us. Kevin says just the other day he received a call from Tyler asking if there were some Young Umpires at Fraser Meadows, and if it would be alright for "him to step on the field and give them some tips?" A great Umpire and a great Mentor and role model for the youth of Winnipeg South!
Well Done Tyler Murphy! Congratulations on your Success!