2023 Charleswood Place Job Opportunity
---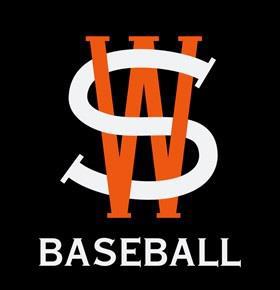 EMPLOYMENT OPPORTUNITY
BASEBALL FACILITY MAINTENANCE TEAM MEMBER
Charleswood Place Baseball Facility
6390 Wilkes Avenue, Winnipeg, Manitoba
The Winnipeg South Minor Baseball Association (WSMBA) is a not-for-profit organization that oversees the organization of minor baseball programming in the southwest part of the Winnipeg Metropolitan Region, as well as operates Charleswood Place, a baseball facility located at the corner of Wilkes Avenue and Charleswood Road. The baseball facility contains three baseball diamonds as well as practice amenities. Charleswood Place maintains full time operations during May through to mid August, with reduced operations continuing until early October.
WSMBA is currently accepting applications for facility operations team members for the 2023 season. Three or four full/part time positions are available, dependent on skills, maturity and availability of applicants. The terms of positions offered will be early May to late August. Due to funding requirements, positions are largely restricted to students. While the employment term aligns best with most post-secondary student timetables, high school student applicants will also be considered. All staff will report to the Charleswood Place facility supervisor.
While the primary responsibilities of team members will pertain to the operation and maintenance of the individual baseball fields, team members will also be involved in the operation and maintenance of the overall facility and its practice amenities.
With respect to Field Operations and Maintenance, primary duties will include:
Cutting infields (with push mower) and outfields (with self propelled mower)
Trimming and maintaining playing field perimeter and edges
Maintaining base paths and warning areas
Painting and/or chalking field lines and paths
Setting and maintaining base areas and setting bases
Tarping fields and watering when required
Making, or assisting with, repairs to diamonds
With respect to overall Facility Operations, primary duties will include:
Cutting (with self propelled mower) and maintaining non-diamond grassed areas
Equipment maintenance
General building maintenance and cleaning
Painting facility infrastructure
Assisting in landscaping and facility improvements
Monitoring the safety of playing fields and the overall facility
Garbage pick-up and sorting recycling
Other duties as assigned
Qualifications and Requirements:
Essential qualifications and requirements are:
A self-starter able to complete required tasks with limited direct supervision
Past history of proven level of responsibility
Demonstrated ability to interact with facility users and other employees
Availability to work weeknights and weekends
Ability and willingness to work outdoors, even during inclement weather
Possession of a Class 5 driver licence
Provision of safety footwear (all other safety equipment will be provided)
Desirable qualifications and requirements are:
Experience operating manual and gas powered equipment such as push mowers, gas trimmers, utility vehicle with trailer, etc.
Experience with small motor equipment maintenance
Previous workplace safety training (WHMIS, 'new worker' or other training)
Past minor baseball player familiar with baseball play and field attributes
Experience with landscaping or sports field maintenance
Demonstrated experience interacting with and leading other team members
Possession of a personal mobile phone
Hours of Work:
There will be some flexibility with respect to weekly hours of work, however weekly schedules will include evening and weekend shifts, as staff scheduling will be affected by daily field use requirements such as prepping fields and closing up facility, etc. which is done both on weekdays and weekends. Routine field use occurs primarily on weekday evenings and all day on weekends. Expected weekly work hours can vary between 35 and 40 hours.
High school student applicants should indicate their level of availability during the months of May and June when applying.
Compensation:
Hour wage rate - minimum $15.00 per hour. Individual rate offered will coincide with qualifications and experience.
To apply, send resume by email to:
cpfacility@winnipegsouth.net
Please address communication to Facility Supervisor
Winnipeg South Minor Baseball Association (WSMBA)
Application closing date - April 15, 2023